Chiropractor Kristin Wahl D.C.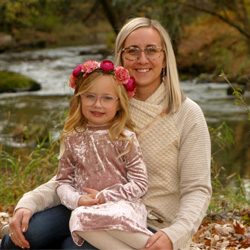 Doctor Kristin Wahl is a chiropractor and owner of Restore Family Chiropractic, Inc.
Dr. Kristin has an uncle who is a chiropractor and really became interested in chiropractic in middle school and high school. She started getting adjusted in middle school after a slip and fall. She also worked for a local chiropractor in high school and fell in love with the profession (thank you Dr. Merritt)!
Dr. Kristin went to Palmer College of Chiropractic in Davenport, IA. She was a campus guide and a radiology intern during her schooling. She utilizes the Palmer package techniques as well as a few others she has learned over the years from mentors and seminars.
Outside of the office, Dr. Kristin is a mom to a very active and fun little girl named Kendra. Kendra is Dr. Kristin's why for helping families and children specifically. She sees first hand how much chiropractic is needed with active little kids.
Monday
9:00am - 12:00pm
2:00pm - 5:00pm
---
Tuesday
9:00am - 12:00pm
2:00pm - 5:00pm
---
Wednesday
9:00am - 12:00pm
2:00pm - 5:00pm
---
Thursday
9:00am - 12:00pm
2:00pm - 5:00pm
---
Friday
9:00am - 12:00pm
---
Saturday & Sunday
Closed
Restore Family Chiropractic